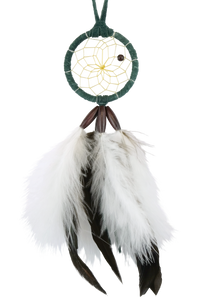 Hand made Dream Catcher made by Native Indians in Canada.
Dream Catcher 2" with a semi precious stone and feathers
Precious stones will vary. Colour of dream catcher will vary.
Dream catcher originates from the Native American Ojibwe tribe and it's believed to filter the bad dreams and protects us from evil and negativity and letting through only the good dreams.
Dream Catcher 2"