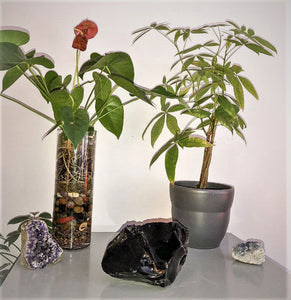 All obsidian protects you from negative vibes and hostility at work or home. It is especially good for kind-hearted people who are innocent of the ways of the world. Black obsidian is a traveller's stone especially if you travel by night.
Black obsidian dampens inner anger and frustration at others' incompetence or stubbornness and creates the impetus for change.
Black Obsidian is a strong psychic protection stone.  It's a very powerful stone and it's mostly used for protection as it creates a shield against negative energy.  It protects one from anger,addictions, anxiety and fear.  Black Obsidian helps with facing up to one's true self.